President: Dominic DeRamo (Georgetown University '23)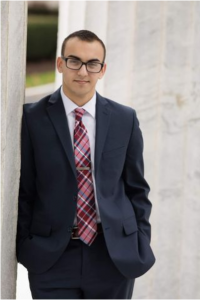 Dominic DeRamo (he/him) is from Youngstown, Ohio and a senior at Georgetown University. He is majoring in Government and Philosophy with a minor in Disability Studies. Dominic especially enjoys debating about ethics, disability, and art/media.
Vice President for Operations: Samuel Johnson (University of Chicago '24)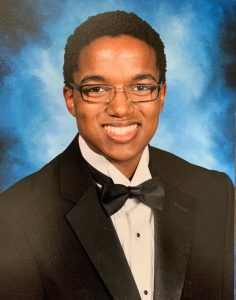 Hi! I'm Samuel (he/him), a third-year at the University of Chicago studying Computer Science. When I'm not programming, I'm writing cases, doing practice rounds, or helping novices improve at debate. My hobbies include playing videogames, getting bullied by Stav, laughing at memes Ahmad isn't allowed to post, going on long walks, and listening to music incessantly. I'm very happy to be your VP Ops this year; please reach out with any questions!
Vice President for Finance: Jaimy Kim (Yale University '23)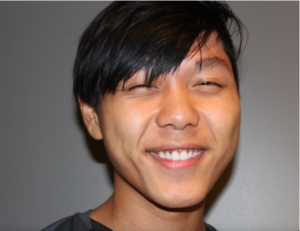 Howdy! My name is Jaimy and I will be your next VP of Finance! I am a senior at Yale majoring in Physics & Philosophy and most of the time you can find me writing cases, playing/writing music, or reading mediocre sci-fi novels. I really enjoy debating art cases, though I may still have a lot of work doing well when I do debate them. Excited to do the money stuff this year, please reach out to me with any questions, comments, or concerns!
Members-at-Large:
Shaye Martin (Williams College '25)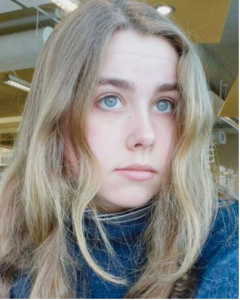 Hello APDA, I'm Shaye! I am a second-year at Williams College and the current president of the Williams College Debating Union. I study History and Political Science and I'm grateful to call New York City home. I tried to think of something other than debate to add for a "when I'm not debating you'll catch me" but I couldn't; I have no other hobbies beyond arguing. Except Taylor Swift. This is largely because I started debating at 10 years old (with my current partner, fun fact, shout out to Lily). Looking forward to serving the league and meeting the APDA community this upcoming year! Feel free to reach out on the forum or Facebook with any questions or concerns 🙂
Ahmad Howard (University of Chicago '24)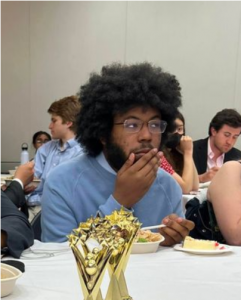 Hello! I'm Ahmad and I'm a rising junior double majoring in political science and public policy with a minor in philosophy. I'm currently entering my 3rd year as a novice (jk…unless) debating for The University of Chicago. You'll usually catch me running prounds, sleeping, angrily writing my ba thesis, or sending Sam memes I'm not allowed to post. Oh I'm also kinda getting into birding, it's growing on me. Some of my favorite case topics include phil, IR, race, and video games. Excited to be a MAL this year, don't hesitate to shout at me in ga or dm me on Facebook with questions, thoughts, or concerns!
Stav Kanza-Levi (Rutgers University '25)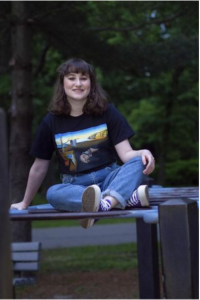 Hi APDA, I'm Stav. I am a sophomore from Rutgers majoring in biochemistry. Other than debate, my hobbies include journaling, sewing, making my sims debate, and bullying Samuel. I also really like Marvel. My favorite case topics are science, disability, and media analysis. My goal on APDA board is to make the league a more accessible and welcoming place for everyone. Feel free to reach out to me on Facebook Messenger.
Trustees (alumni):
Cayleigh Soderholm (Georgetown '20)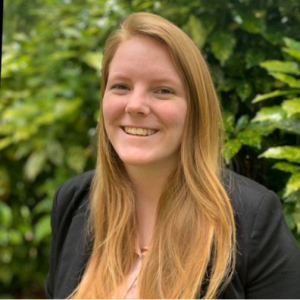 I am a 2020 graduate of Georgetown University, where I studied international security and Arabic. I'm currently working as a paralegal at a progressive labor and employment law firm in DC, and I'm starting law school at the University of Virginia this fall. In my spare time, I rock climb, play ukulele and guitar, foster animals, and buy more houseplants than I can afford. Feel free to reach out to me (about APDA or anything else!) on Facebook or at cayleigh.soderholm@gmail.com.
Ann Garth (Brown '20)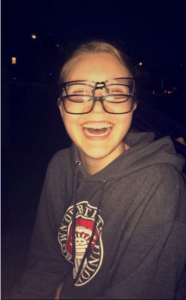 Ann (she/her/hers) graduated from Brown in 2020. She was an active member of the Brown Debating Union for all four years of college, serving as president her senior year. Outside of debate, she loves reading and climate change mitigation policy.
The board can be reached at apdaboard@gmail.com.
If you have a comment for the Board that you would like to make anonymously, you may do so here.
If you have a suggestion for the Trustees that you would like to make anonymously, you may do so here.